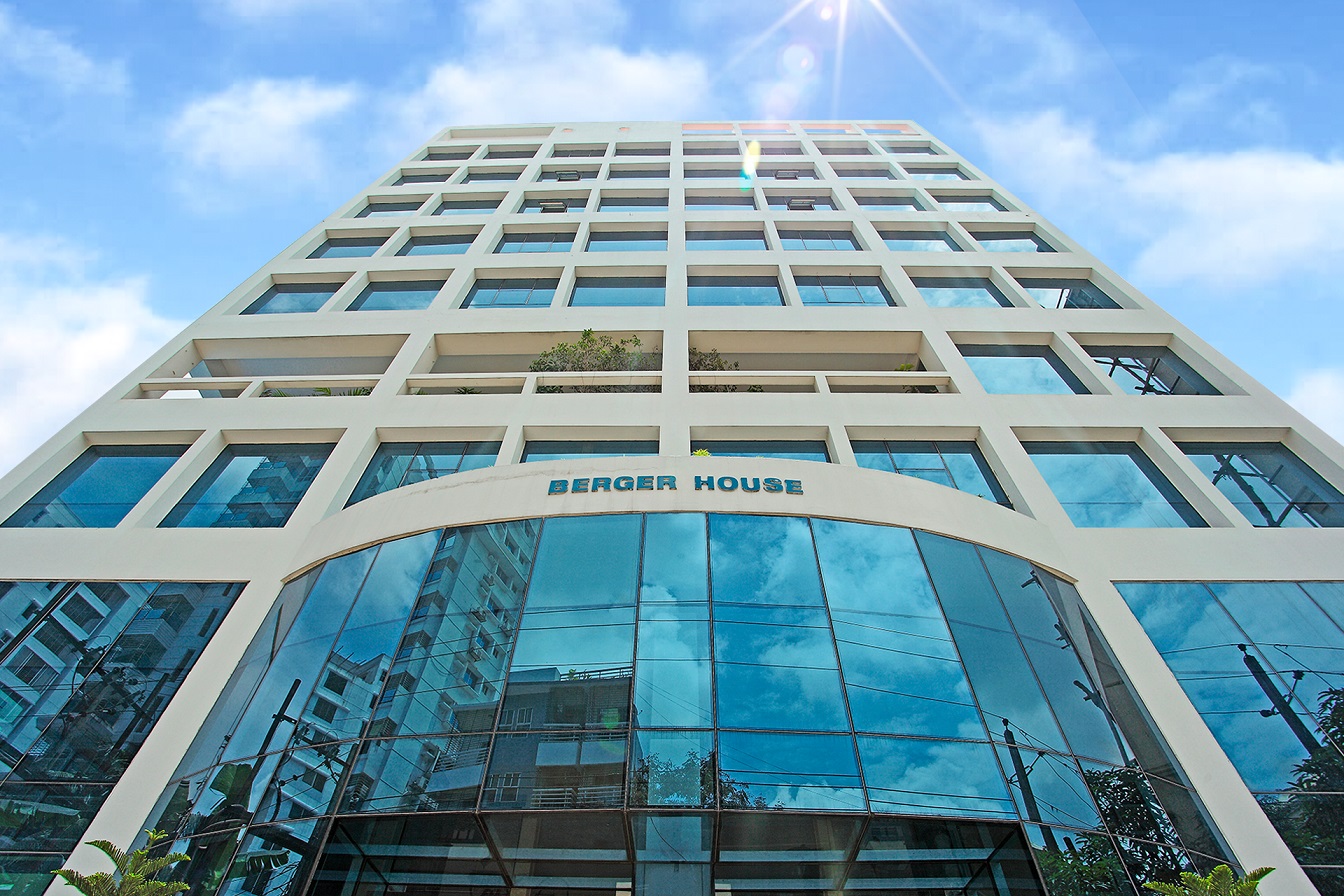 Berger is one of the oldest names in the paint industry and the country's major specialty paints business with products and ingredients dating back more than 250 years. Louis Berger, a German national, founded a dye and pigment-making business in England in 1760. Louis Berger & Sons Limited grew rapidly with a strong reputation for innovation and entrepreneurship, culminating in perfecting the process of making Prussian-Blue, a deep blue dye– a color widely used for the uniforms of many European armies. Production of dyes and pigments evolved into production of paints and coatings, which till today, remains the core business of Berger. The company grew rapidly by establishing branches all over the world and through mergers and acquisitions with other leading paint and coating manufacturing companies.
Berger has been involved in the paint business in this part of the world since 1950, when paints were first imported from Berger UK and subsequently, from Berger Pakistan. In 1970, Berger Paints Bangladesh Limited (BPBL), erstwhile Jenson & Nicholson, had set up its paint factory in Chittagong. The shareholders were Jenson & Nicholson (J & N), Duncan Macneil & Co. Limited, and Dada Group. Duncan Macneil subsequently sold their shares to the majority shareholder J & N Group. The Dada Group's share was ultimately vested with the Government of the Peoples' Republic of Bangladesh after the independence of the country in 1971. The name of the company was changed from J & N (Bangladesh) Limited to Berger Paints Bangladesh Limited on January 1, 1980. In August 2000, J & N Investments (Asia) Limited purchased the Government shareholding. In December 2005, the company issued 5% shares to the public and listed with Dhaka Stock Exchange (DSE) and Chittagong Stock Exchange (CSE).
With the entry of Berger Paints into the Bangladesh market, the country has been able to benefit from more than 250 years of global paint industry experience. Over the decades, Berger has evolved to become the leading paint solutions provider in this country and has diversified into every sphere of the industry– from Decorative Paints to Industrial, Marine, and Powder Coatings.
Berger has invested more in technology and Research & Development (R&D) than any other manufacturer in this market. It sources raw materials from some of the best-known names in the world: ExxonMobil, DuPont, BASF, BYK, Cristal, and Shell to name a few. The superior quality of Berger's products has been possible because of its advanced plants and strict quality controls equal to the best international standards. Investment in technology and plant capacity is even more evident from the establishment of Powder Coating and Emulsion plants at the Dhaka factory. The state-of-the-art Dhaka factory is an addition to Berger's capacity, making it the paint giant in Bangladesh.
With its strong distribution network, Berger has reached almost every corner of Bangladesh. The nationwide dealer network, supported by sales depots strategically located at Dhaka, Chattogram, Rajshahi, Khulna, Bogura, Sylhet, Cumilla, Mymensingh, Barishal, Rangpur, Feni, and Brahmanbaria has enabled them to strategically cater to all parts of the country.
As part of the company's endeavor for excellence and better service, Berger has expanded its operations to manufacture coil coatings through its joint venture with Becker Industrial Coatings Holding AB, Sweden named- Berger Becker Bangladesh Limited. Berger Fosroc Limited is another joint venture with global leader Fosroc International Limited to cater world-class construction chemicals to Bangladesh. Berger Paints Bangladesh Ltd. and Chugoku Marine Paints Ltd of Japan have entered into an agreement for the manufacture of marine and related industrial paints in Bangladesh. Berger is the first Bangladeshi company to manufacture such world-class marine paint products in the country.
Apart from business, being a responsible corporate citizen, Berger Paints Bangladesh Limited has been promoting the young and creative talents of the country through Berger Young Painters' Art Competition (BYPAC), Berger Award for Excellence in Architecture (BAEA), Berger Awards Programme for Students of Architecture of BUET (BASAB), Khulna University Architecture Department-Berger (KUAD-BERGER) Award, etc. Berger Paints has added another dimension to its social responsibilities by contributing to the wellbeing of autistic children in Bangladesh.
Product Range:
The product range includes all types of Decorative Paints, specialized outdoor paints to protect against adverse weather conditions, Color Bank, Superior Marine Paints, Textured Coatings, Heat Resistant Paints, Roofing Compounds, Epoxies, and Powder Coatings. In each of these product categories, Berger has been the pioneer. Berger also provides customer support; connecting consumers to technology through specialized Experience Zone; giving free technical advice on surface preparation, color consultancy, special color schemes, etc. The company introduced Innova Wood Coating, PowerBond adhesive, Vehicle Refinish, and TexBond textile chemicals to cater to the needs of the customers.
The company's newly launched products include WeatherCoat AntiDirt Supreme, Fireguard Fire intumescent coatings and Breathe Easy Eco Series that is Green Label Certified and contains green biocides that ensure an environment that is free from bacteria and has no VOC.
Constant innovation and diversification into different sectors have been a priority for Berger Paints in recent years. The company offers textile printing binders and finishing agents under the Texbond brand. Construction Chemicals is another diversification for Berger. The company has recently launched Express Painting Tools for faster, cleaner, and better painting work and introduced Express Painting Services for one-stop painting solutions. Recently, Berger has introduced printing ink in its portfolio.
In an effort to fight the current global pandemic, the company has introduced Mr. Expert Advanced Hand Sanitizer to the market which will reduce the transmission of infection by hands and will also fight germs; and also plans to launch a sanitization and disinfection service, Berger Expert Sanitization, with a goal to ensure hygiene and protection by providing a clean, germ-free environment and preventing the spread of COVID-19.
Certifications:
All products from Berger are lead-free and health and environment-friendly. In recognition of its standard process management in all departments, Berger Paints Bangladesh Limited has achieved the ISO 9001:2015 (Quality Management System), ISO 14001:2018 (Environmental Management System), and ISO 45001:2018 (Occupational Health & Safety Management System) certifications. In addition to this, Berger Paints Bangladesh Limited has achieved certification on IEC-27001:2013 (Information Security Management System).
TIN Number: 619954677346