Product Description
Berger WoodShine
is the latest innovation in the economy Wood Coating segment. It is a polyurethane-based lacquer coating solution for wood and wooden surfaces. Manufactured with the most modem technology, WoodShine is a complete wood solution at a very reasonable price ensuring the utmost performance of lacquer finish. It has improved resistance to household chemicals and liquids (water, tea, coffee, etc.) and even against abrasion or scratches from our day-to-day use.
Recommended Surface: • Natural Wood • Wooden Board (MDF, Plywood, Particle Board)
Features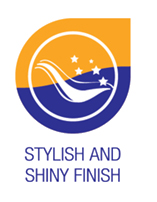 Disclaimer
Shade appearance may vary from actual appearance because of display settings.
Price is of ready-made shade only. Prices may vary based on shade selection.