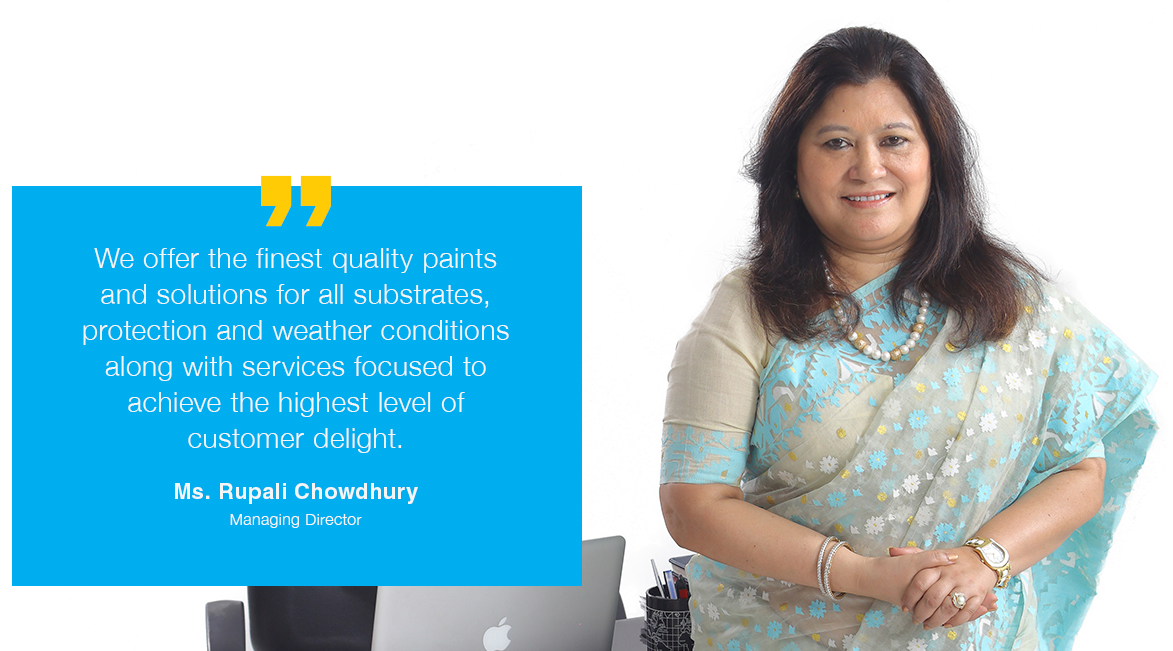 Thank you for visiting the website of Berger Paints Bangladesh Limited! We truly appreciate your interest in us.
Since independence, all our efforts have been dedicated to the development and amelioration of Bangladesh. Over the period Berger has achieved numerous noteworthy milestones that have distinguished us as the Best Paint Brand in Bangladesh.
We offer the finest quality paints and solutions for all substrates, protection, and weather conditions along with services focused to achieve the highest level of customer delight. It has all been possible because we believe in the power of our people. Their dedication towards our values and the highest ethical standards that define our culture has allowed us to reach the crowning.
Our commitment also goes beyond business and we are constantly engaged in cultural and social activities to help build the nation and spread the happiness of colors. And it is our promise that we shall continue to paint your imagination!
Please reach out to us if you have any requirements. We look forward to the opportunity of presenting you with our brilliant products, expert services, and consultancy.
Thank you.
Ms. Rupali Chowdhury
Managing Director
Berger Paints Bangladesh Limited